Visual search is the term for using pictures, screenshots, internet images, and even photographs for online searches on the internet. Modern technology suggests visual trends to be a part of artificial intelligence. The search engines take pictures and screenshots, understand their context, and return to the searcher a list of results that he is looking for.
Visual search has gained popularity over years. Now, 62% of the millennials prefer visual search than using Google, Pinterest, Amazon, etc. Even Pinterest has adopted the idea of visual search. More than 600 million visual searches are carried out every month there.
Not only this, but visual search also adds to the company's profit as well. By the year 2021, a visual search is said to increase the revenue by 30%.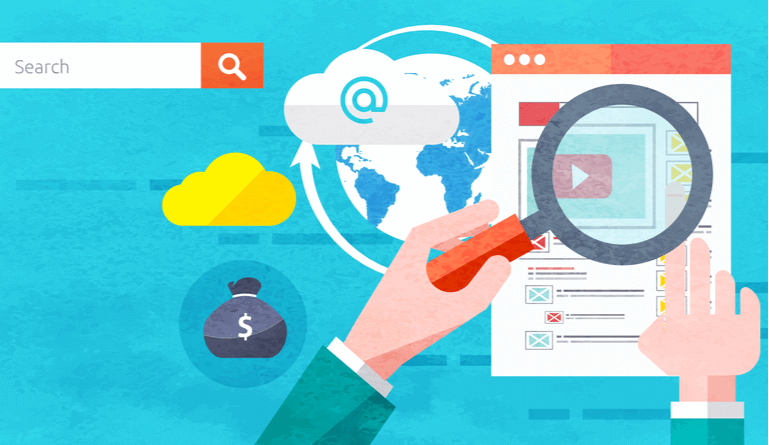 How visual search trends are impacting businesses?
Visual search trends are impacting the way online businesses are working. It changes the way we shop or interact with chatbots to get the desired results. This era already revolves around visual, technology, and artificial intelligence. So, we all had it coming when Amazon and other renowned retailers starting using visual search engines for a better and quick shopping experience.
Visual search trends are impacting businesses in a very positive way. Sometimes, we go for shopping the whole look rather than buying a single object. Visual search trends tie the items together and create an aesthetic and authentic link between the items.
Big retailers like Amazon, Bing, Pinterest, and Google have their search engines and their collective impact on the e-commerce industry will definitely take hold in the future.
Even though the technology is still in its early development stages, Google and Pinterest's visual search engines are leading the way and host of retailers like Amazon are following the footsteps.
Now that we have discussed the impact on visual search trends, let's discuss the trends so that we can have a clear insight into what's advancing the e-commerce industry.
Visual Search Trends to Follow
Conversations with chatbots. Visual search also includes conversing with chatbots for a better shopping experience. Some big online retailers are even finding efficient ways to integrate a chatbot with their retailer websites.Big retailers like Amazon and Target have already started using chatbots. For instance, Target has been using Pinterest Lens since the past year.
Visual search with text search. Even though it is still in progress, Pinterest is finding ways to combine text search with visual search to increase its audience reach.
Natural tie-in of visual search with social media platforms. Trending social media apps like Instagram and Snapchat have been using visual search for a long time now. As you can even shop on Instagram, the main purpose of integrating visual search is to make the shopping experience as smooth as possible.
Text from images. Big brands like Mastercard have adopted a unique visual search trend: to drop text using images. It is a design-driven approach to showcase their users' identities.
Increasing visual search experience on Google. Google is looking less like a search engine and more like Pinterest due to the increasing presence of images in the SERPs. Not only does it enhance the user interface, but it also helps the users to search quickly and much more frequently.
Retailers are looking to develop their own visual search engines. Rather than relying on big networks and search engines, a host of retailers such as Amazon, Target, IKEA, and Walmart are trying to develop their own efficient visual search engines, only to act as intermediary parties.
Integration of Google Lens into the smartphones. Google Lens integrated into smartphones can perform a lot of functions, thanks to artificial intelligence. All you have to do is open a specific app, take a picture, and then add it to your visual search.The point of this technology is to improve the way we interact on the internet. With more features included by the developer, Google Lens will hold a normal reputation in the coming future.
Visual search using your smartphone's camera. The search for the products on the internet has radically increased. Now, we can simply take a picture of the product we like and shop it online. harnessing the power of the following technology will become important in the coming future.By taking the photo from their camera, the user can explore similar product all over the internet.
Image-powered internet browsing. Amazon too is jumping on the bandwagon of developing a visual search engine for its users. Their website features a searching browser, known as Scout Amazon. The user shows a product picture using their camera and then the browser returns results using high ratings and visual search engines.
Pinterest is using a visual search engine for users to explore wardrobes. In 2017, Pinterest introduced a new feature, 'Lens' where users can use their camera to point out the specific product that they like. From there, they get directed to the retailer's website immediately. In fact, they can even take a picture of their old outfits and find ways to style them on Pinterest.
Google visual search. Google's visual search feature, 'Lens' works exactly the same as Pinterest's Lens. However, it has unique text selection as well. It uses a smart collection of words so that the search can be quick.
Author: Danni White – Techfunnel.